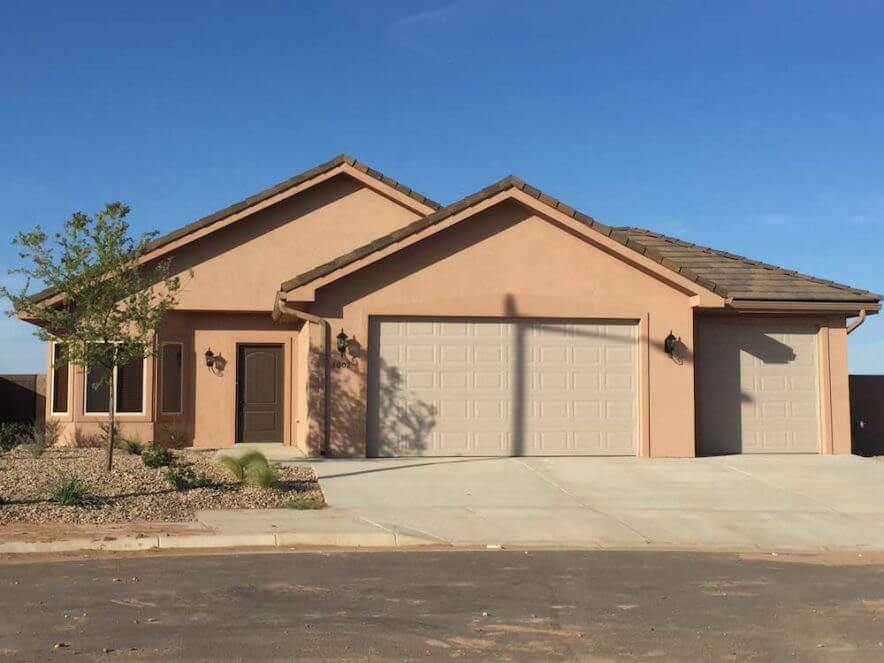 Buying a home is a big decision. And at The Vineyards of Amarillo, we understand that. The home you choose to purchase will hold memories that will last a lifetime. And we feel that responsibility for each home owner we serve, every step of the way.
As one of our first steps, we make it our aim to help find a lender best suited for you. One who can handle all the paperwork throughout the entire process and answer any questions you might have.
3 Ways To Buy A Home
Once we have a lender in place, it's time to pick which way you would like to buy your home. There are 3 ways to buy a home with The Vineyards of Amarillo.
#1 Completed Home.
Already completed and ready to go, this home is the least expensive way to buy a new home with us. The process is similar to purchasing a used home from another homeowner, except what we provide is brand new. Requesting minor changes to the home is possible and can be negotiated with the builder. And depending on the time that the lender needs to process the loan, it can take 30-45 days to close.
#2 Mostly Completed Home.
Option #2 gives the buyer a chance to put a personal touch on the inside of their new home. With 80% of the home finished, everything is completed on the outside, leaving the process of making finishing selections inside. Interior finishes like cabinet color, counter tops and flooring, can be selected by the new homeowner. In some cases, basic landscape options are also available. The home can typically be completed in the same 30-45 day time period that option #1 describes.
#3 Semi Custom Home.
Do you desire to have greater ability to customize your home from the ground up? With this option, the homeowner can pick a lot, pick a floor plan, and select all of the finishes. Within reason, there is the possibility of even making adjustments to the floor plan as well.
Based on greater customization, this option can be more expensive depending on what changes are made and what specifics are selected. However, the new homeowner is able to make choices on everything that goes into the home.
Building your home in this way also cancels any need for a construction loan. The buyer simply qualifies for a personal loan, picks options for their home, puts down a building deposit with the builder (approximately $5,000-$10,000) and the home is built. The process takes approximately 4 months, depending on the weather.
The Vineyards of Amarillo gives multiple options in purchasing a home because we know that each home owner has different wants and needs. Contact us today for more information or to purchase your new home.